Welcome in a new Development Diary post of the adventure game – The Descendants of Volos!
If you haven't read the previous posts yet, here they are:
Post 1 – Game announcement
Post 2 – World map and Tutorial
Post 3 – Event cards
Post 4 – Equipment
Post 5 – Enemies and Combat
Post 6 – Dungeons
Post 7 – Setting up a player character
Today's post will be very short. We'd like to share with you the character portraits for the Descendants of Volos board game. It was made by an amazing artist Ylva Ljungqvist. We hope that you share the hype with us. The quality went beyond our expectaions!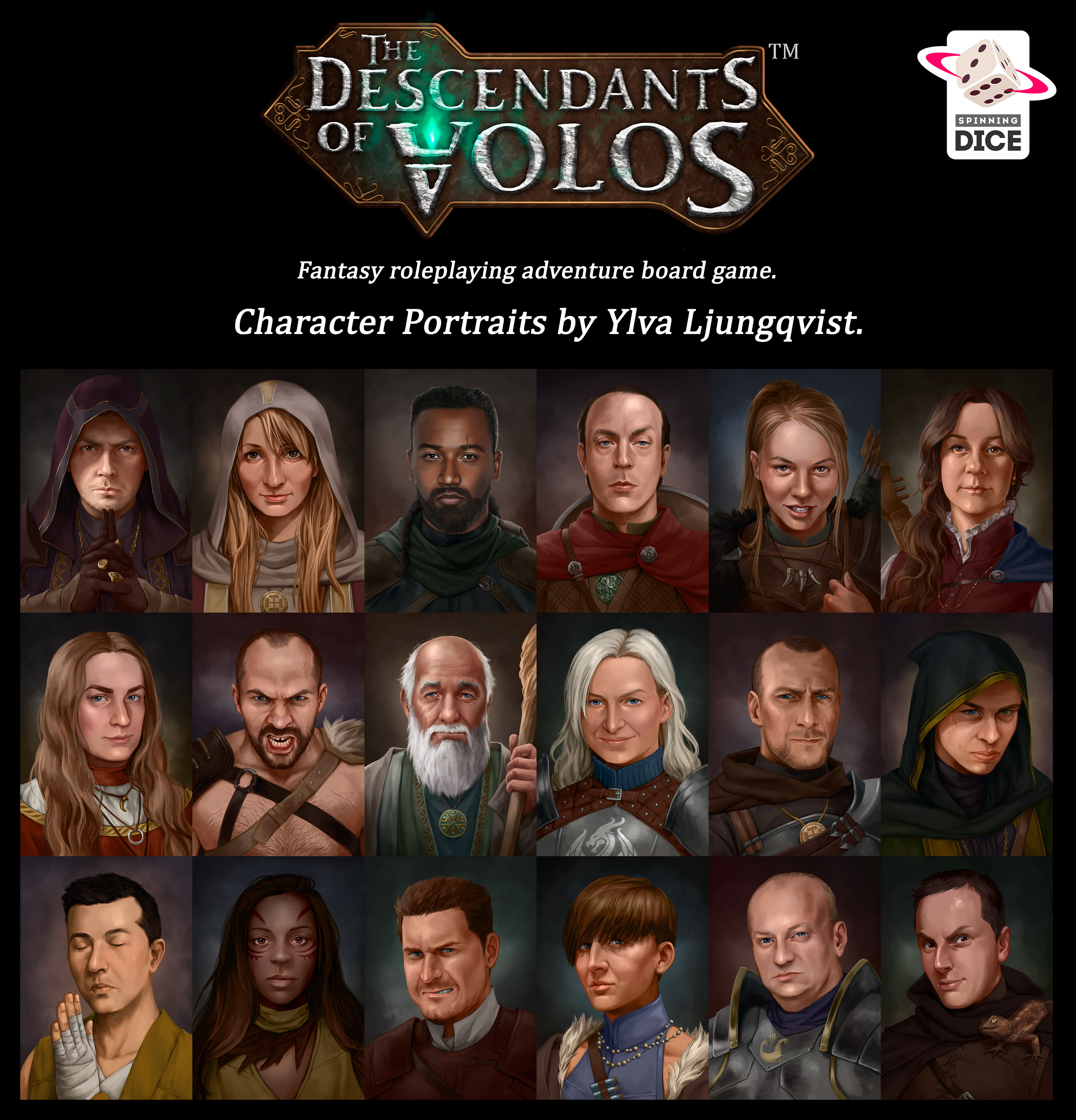 All Rights Reserved Spinning Dice
We'll not reveal their professions yet, however some of them can be easy to guess. In the Descendants of Volos you'll have a chance to play a very wide range of classes and professions. Not all of them are fighting classes. Some don't look like extraordinary people. For example, a bard or a scum (yeah, not all of them are really sympathetic characters, but each one of them has a very unique gameplay style). However all of them are the descendants of Volos in a very very long lineage over hundreds of years, and all of them have extraordinary abilities. Some don't even understand those forces. They just know they were born somehow different. Their common ability is that they can resurrect after death, because they have 3 souls.
Will they be able to prevent the end of the world? Will they be able to scale up their skills and become strong enough to fight the evil forces? I guess it's all up to the player. That's it for now… If you're interested in more art done by Ylva Ljungqvist you can follow her on the ArtStation.
See you soon…